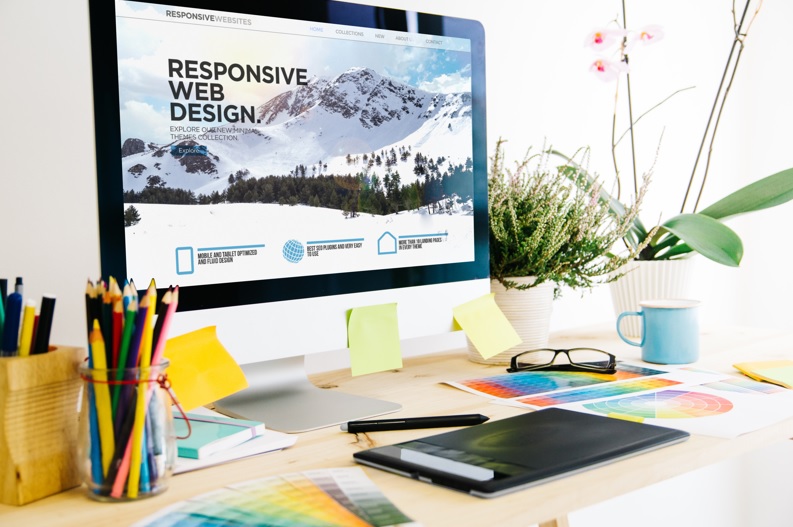 // Design service
AWK Approach to
Custom Web Design
Mobile-Friendly (Responsive Design)
At our design agency, we create stunning websites that are not only visually pleasing but also optimized for mobile devices. With Responsive Design technology, your website will look great on any device size!
Our client sites are designed using the popular WordPress Content Management System, enabling us to create visually stunning websites with powerful features.
Unlimited Pages and Revisions
Unlimited opportunities await our clients, from website pages to revisions – their options are limitless!
Our tracking system allows us to gain a comprehensive insight into visitors' behaviors on our client's custom websites, where they originate, and what actions they take.
Site Maintenance
Design
Logo
Regular site maintenance is crucial to ensure your website is running at full capacity. At Thrive, we conduct scheduled site checkup and maintenance and gap analysis to determine your website's key aspects that need improvement. Using the analytics results, we develop strategies to enhance your site security, boost your traffic and optimize your page experience.
Online shoppers will leave a website and never return because of bad user experience. Don't let this happen to your online stores. Take advantage of Thrive's eCommerce web design solutions and create a positive first impression on your potential clients. We optimize your product pages, keep your web design simple and professional, use high-quality images and make your content scannable.
Your company logo serves as a point of recognition for clients and a significant foundation for your branding. Get a custom logo design that conveys your brand identity, professionalism and trustworthiness. At Alive Web King, we offer logo design creation and logo redesign services at a competitive price.